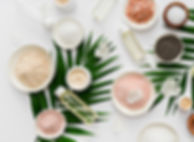 The time it takes to get a new line ready to sell varies by the type of project, but we have found on average it takes about 8-12 months to get a line, with several custom products, ready to sell. If you have specific deadlines you would like for us to meet, please let us know as soon as you can so we can try to help you meet them.
While our formulations focus on using natural ingredients, we also strive to make products as safe as possible, which includes making sure they are properly preserved. We use a blend of phenoxyethanol and caprylyl glycol to preserve most of our products because it has proven to be safe and effective. If you are interested in other preservatives, we will be more than happy to review your request.
To help you achieve the line of your dreams within your budget, we charge based on the actual costs of formulating your products – not just a blanket fee.
​
Ready to get started? Please click here, fill out the required application and return it, with a signed copy of our Manufacturing Basics document, to [email protected].
​
We look forward to hearing from you!