why we're not certified organic
We specialize in manufacturing natural & safe products for you to share with your clients, eliminating unnecessary chemicals and using organic ingredients when available - we don't offer the certified organic seal, so what does that mean *exactly* and why may that not matter?
The USDA (United States Department of Agriculture) is the only organization that can authorize a product to be certified organic; which mean that the ingredients were grown, produced, inspected, and certified to be in compliance with their organic standards.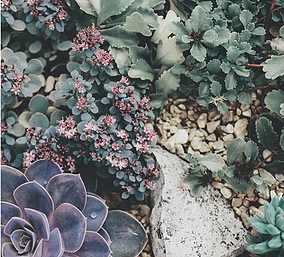 BUT the USDA only regulates the term "organic" for agricultural products. This is perfect (and one of the most widely trusted labels) for our food, but there are many minerals, oils, and preservatives (necessary to keep your product shelf stable) that are not only safe, but completely natural; you just would not typically ingest them or they may not be plant-based. The USDA has jurisdiction over farm-raised ingredients only, and not all beauty product ingredients are regulated under their program.
Because of this, the USDA's seal doesn't hold much weight for your natural personal care products.
SOME OTHER COMPLICATIONS:
There are annual certifications, a great deal of paperwork and red tape (which is quite a lengthy process) + the standards aren't as easily applied to personal care products as for food products (because as you can imagine, we don't solely use food ingredients for our products). 
"As with your diet, the best approach to skin care is to understand the power of nature ... Choose nontoxic products that contain natural, plant-based ingredients. As long as they aren't toxic, scientifically created ingredients, like concentrated, isolated peptides, that are aimed at specific purpose such as minimizing the appearance of fine lines and wrinkles can work together with natural ingredients to create powerful combinations.
Nature and science can most certainly work together in a balanced way.
Organic ingredients are, by definition, pesticide and GMO-free. But keep in mind that products may contain some organic ingredients but may not be 100 percent organic if other ingredients are processed in some way to make them usable or if they are actually lab created. Natural minerals such as mica are not considered organic because they are not plant based. Also, water and salts are excluded when determining a product's percentage of organic ingredients. This means that some great products may be an effective blend of nontoxic ingredients derived from nature and science, but may not be necessarily labeled 100 percent organic."
-Kimberly Snyder, C.N. & Deepak Chopra, M.D.
MORE TO CONSIDER:
It's expensive! There is an extensive process in order to have your facility/manufacturing processes approved for a USDA Certified Organic Seal. It is often very costly for the company (and thus client) and also very involved; which is why many companies don't offer this.
A common question we receive is if we can still print the 'certified organic' seal on product labels, without jumping through the loops with the USDA. This is something we will absolutely not do; it is illegal for us to use the USDA certified organic labels on your products, the FDA could potentially look into your product, and would follow up with us (your manufacturer) and you would be held liable for false advertisement. 
So what are some other options? We offer other certifications (including Leaping Bunny & Ecocert), which you can read all about, here!
& if you have any other question, just reach out to us ❤
-Team TBL
Please reload